Autism in Teens: A Treatment with Thetole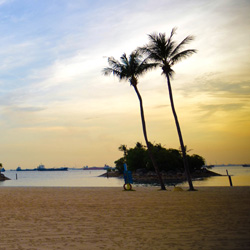 In the city of Kuala Lumpur, Malaysia, a young boy of no more than four years of age recites the alphabet as needles are inserted into his scalp. He seems completely at ease. Some might even say he seems more spirited than usual. The boy suffers from a rare disease called autism. He is undergoing a treatment called Thetole's Neuro Acupuncture, at the skilled hands of Dato' Master Tole, who is a renowned practitioner of alternative medicine.
Autism is a disorder related to neural development. It has its roots in very early brain development, and those who suffer from autism often begin to show symptoms of ASD (Autism Spectrum Disorder) at a very early age. Children between two and three years of age show early signs, but adolescents and teens show more pronounced symptoms of autism. Some of these include problems at school, a lack of social skills, depression and underdeveloped communication skills.
Autism can be treated with proper therapy, which is administered by a group consisting typically of a physician, a speech-language pathologist and an occupational therapist. However, at the Tole Acupuncture Herbal Medication Centre, Dato' Master Tole has been treating children with autism for over two decades now, using techniques in natural alternative medicine.
Go To Top